Home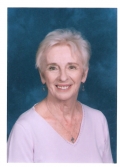 Welcome to my website. Most of us in this country have been affected by addiction, our own, that of a family member, friends or other associates. The hurts and scars we sustained from this can interfere daily with our general wellbeing and the ability to achieve our full potential, especially in primary relationships.
I am a New Jersey licensed clinical alcohol and drug counselor, and American Psychotherapy Association board certified professional counselor.
My mission is to help people,  who either have an addiction or are closely associated with an addicted person, to live better lives free from the impact of this disease.
Once the addiction process is interrupted, healing from the damages that it has caused and learning to live in a healthy manner can be a major challenge. Therapy can help ease the path and pain by providing facts, empathy and guidance for reclaiming self worth, the ability trust discretely, to love and be loved honestly and to live life on life's terms. Please visit the other areas of this website for further information.